ClearFlow ® Dielectric Fitting
Clearflow® fittings protect your plumbing system through an exclusive steel-to-plastic design that establishes an effective dielectric waterway. The Clearflow® line of dielectric fittings separates dissimilar metals in the electrolyte (waterway) eliminating the local galvanic cell.
In addition, Clearflow's® metal-to-metal joint design maintains external electrical continuity, thereby preventing stray current corrosion. This feature becomes critical when stray current is present due to intentional or non-intentional grounding of direct current (DC) sources, e.g. phone systems and appliances.
Clearflow® fittings are designed to meet the requirements of ASTM standard F-1545 for continuous use at temperatures up to +225°F (- +5°F) and for pressures up to 300psi, and will achieve a dielectric waterway in all potable water and appropriate HVAC applications. Clearflow® is listed by IAPMO/UPC and SBCCI PST & ESI. Test results comparing Clearflow® fittings with several other connections are provided below
Features:
Allows for Metal to Metal electrical continuity
Protects your plumbing system
Several Install Options
| Part Numbers | BIM Links |
| --- | --- |
| 19200P | |
| 19201P | |
| 19202P | |
| 19203P | |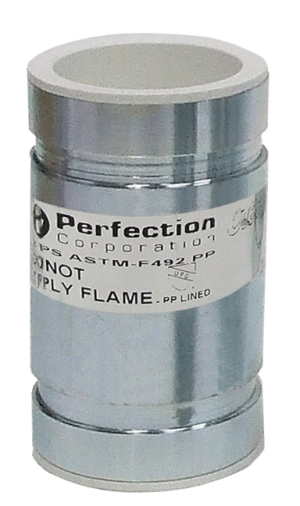 Click to Enlarge [+]