Solo-Prime Electronic Trap Primer
Solo-Prime has been designd to interface with the low voltage energy management systems used to control the special services found in many commercial buildings.
Solo-Prime has a priming assembly consisting of a subminiature solenoid valve, physical air gap, 6' electrical cord.
Can be placed anywhere in the piping system. By incorporating the Precision Plumbing distribution units. It reduces the cost per drain served.
Assembled in accordance with the ANSI/ASME A112.1.2 Air Gap in Plumbing System Standards
Features:
A sub-miniature solenoid valve
Physical air cap
6' electrical cord.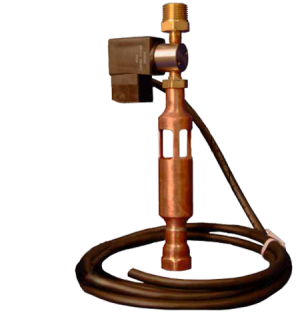 Click to Enlarge [+]